Mia's Index of Anthro' Stories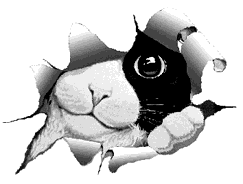 Mia's Main Index
Warning: This site is currently being updated slowly. Read this page to find out why.
If you have some questions, have a look at the Top Page. If you wish to submit a story to the Index, see the FAQ on how to do it Please.

You may view Mia's indexed by Title:

A..B..C..D..E..F..G..H..I..J..K..L..M
N..O..P..Q..R..S..T..U..V..W..X..Y..Z
Non-alphabetical

Or by Keyword (which includes a Species Keyword), or Author's name:

A..B..C..D..E..F..G..H..I..J..K..L..M
N..O..P..Q..R..S..T..U..V..W..X..Y..Z

Again available from both sites: The Furry Story Search Engine. Have fun using it ;-)

Problems, Questions, Errors, want to submit a story ? See the FAQ!



Recent Changes in the Index
03.30.2003

Miavir: Added Zrask, A Left-Handed Sword, Thoughtless, The Fugitive, Sell By, and Ten Seconds.

11.22.2002

11.18.2002

Miavir: Added College Is More Than Studying, Birth of an Oak, and Toys.

09.12.2002

Miavir: Added Fang, Rrsh'Dhana's Diary, Everyday, Sailing on a different sea, and Anthrofiction Stories.
A complete list of Changes may be viewed here.


Note: If you know of any Anthro' stories not on this list that are available to WWW, please have a look at the FAQ on how to do it. There are several stories in particular We're anxiously looking for.
If you have comments, suggestions, constructive criticism, spare mice, truffles, or anything else to tell me (the more feedback, the better this collection will become :-) then mail us.
Destructive criticism, flames, mail-bombs, threats, barneys, please send them here. Meaningless statistics time: These pages now index 2501 stories divided into 4433 files all over the web.

MIA'S Staff
(To E-Mail us)
Mia's Index of Anthro' Stories